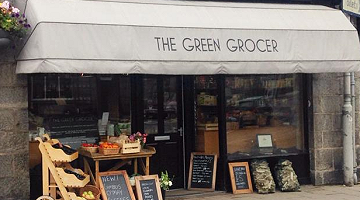 Having been in business since 2012 the Greengrocer has gained a fantastic reputation both locally and nationally for all things food, here you will find a great range, backed up with friendly, personal and professional service that makes shopping a pleasurable experience.
In times when core values of old are long lost to corporate commercialism, here at the Greengrocer you can still enjoy your shopping experience.
Attentive and knowledgeable staff who have a passion for food and service will assist wherever possible making your time in our store a pleasurable one, regardless of what you seek or how much or little you spend, your presence and business is very much appreciated, it is thanks to you, our customers, that we are here and continuing to grow, delivering constant improvement and quality products at affordable prices, to customers who really appreciate value and wish to shop with a business that not only cares but understands the variety of needs from a diverse client base.